Organic Farming (AB)
Nature and Progress
La Rebiole
route du Pré Nouvet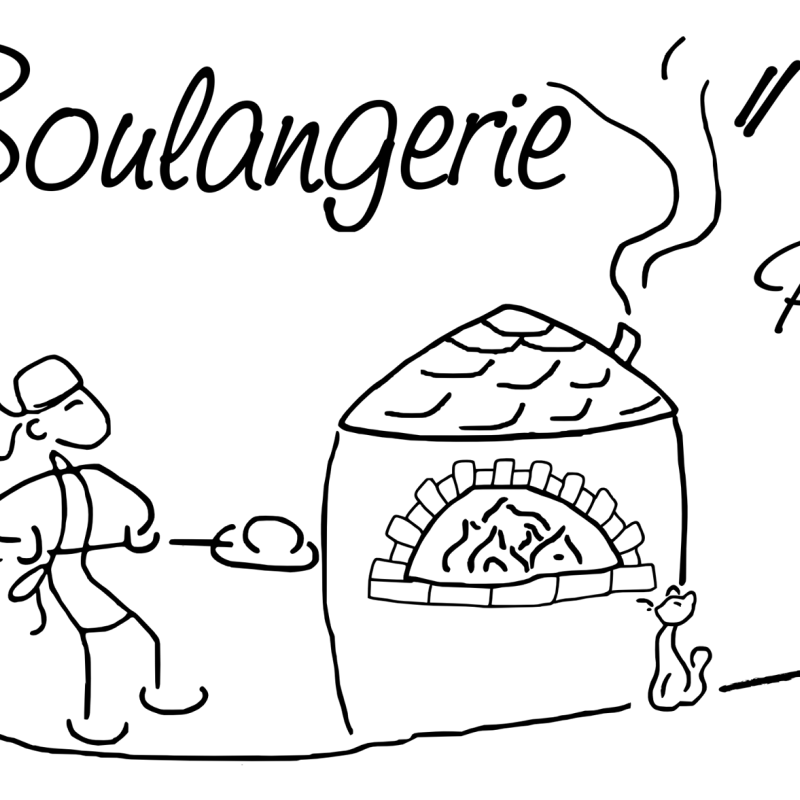 Description
Crée en 2017 par Sébastien, boulanger et cuisinier, dans le village de Tors, la Rebiole regroupe aujourd'hui plusieurs activités artisanales :
- boulangerie,
- biscuiterie,
- fabrication de pâtes fraîches,
- traiteur,
ainsi qu'une activité d'élevage de canes pondeuses afin d'approvisionner les activités de productions en oeufs frais et locaux.
L'ensemble de nos produits sont sous mention Nature et Progrès, porté par l'association du même nom, initiatrice des premiers cahiers des charges pour une agriculture biologique, et dont les critères sont plus strictes que ceux de l'AB actuel. Ils sont également, par facilité de lisibilité pour nos clients, labellisés Agriculture Biologique.

Vous pouvez retrouver nos produits sur place, les mardi et vendredi, mais aussi dans le magasin "la Belle Verte" à Susville, le vendredi soir à la Brasserie Matheysine - Nantes en Ratier (sur commande), ainsi qu'à "la Ferme des Vents" à Pierre Châtel.
Ouverture
All year round, every Tuesday and Friday between 9 am and 7 pm.
Tarifs
Pains : de 5.5 €/kg à 6 €/kg
Biscuits : 20 €/kg
Pâtes fraîches : 11.50 €/kg.
Contact et accès
Tors
40 route du Pré Nouvet
38350 Saint-Honoré
Isère (38)
Informations complémentaires