2 New winter sports resort
3 Cross-country skiing
1 Charming village
Downhill ski resort
Cross-country ski resort
Ski resort
Le Grand-Bornand
Haute-Savoie ()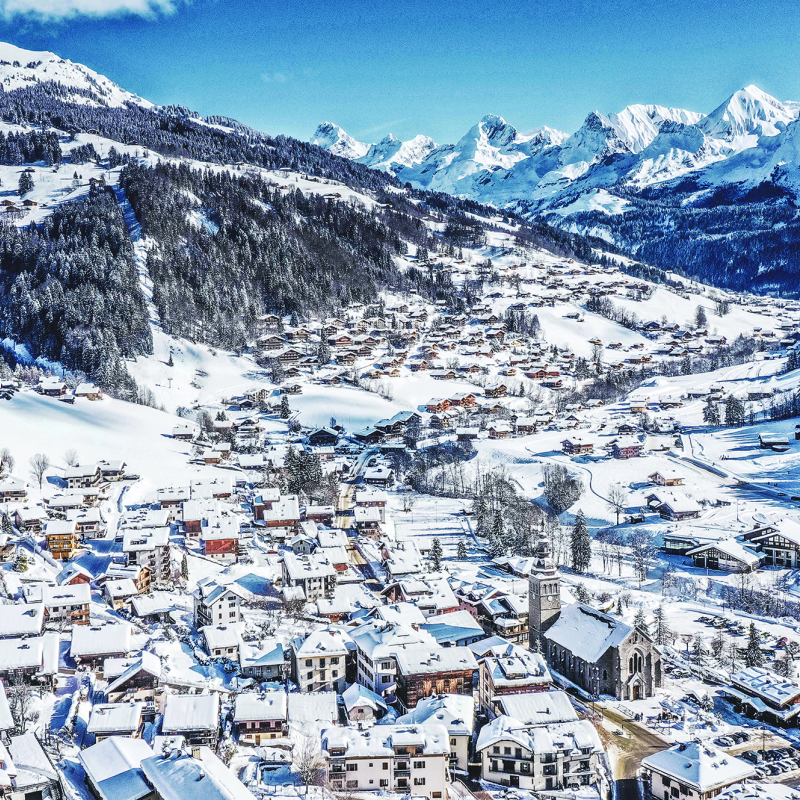 Description
It all starts with the Aravis Mountains, which provide a magnificent backdrop that culminates with the 2750-meter high Pointe Percée, the range's emblematic peak from which pleasant, verdant, wooded, and gentle contours descend all the way to the village.

The town sits at two distinct elevations: Le Grand-Bornand Village is located at 1000 meters, a typical Savoyard village with its outdoor market, central plaza, church, and shops, as well as the spectacular Bouchet Valley in the background, at the foot of the Aravis Mountains, an ideal location for Nordic skiing.
Six kilometers further up the road leading to Col de la Colombière Pass is Le Grand-Bornand Chinaillon. Located at 1300 meters elevation, and serving as the main base area for alpine skiing, the well-preserved historic village center dates back to the 17th century.
Contact et accès
74450 Le Grand-Bornand
Haute-Savoie (74)
Informations complémentaires