Restaurant Hob Montespan
-, place des Thermes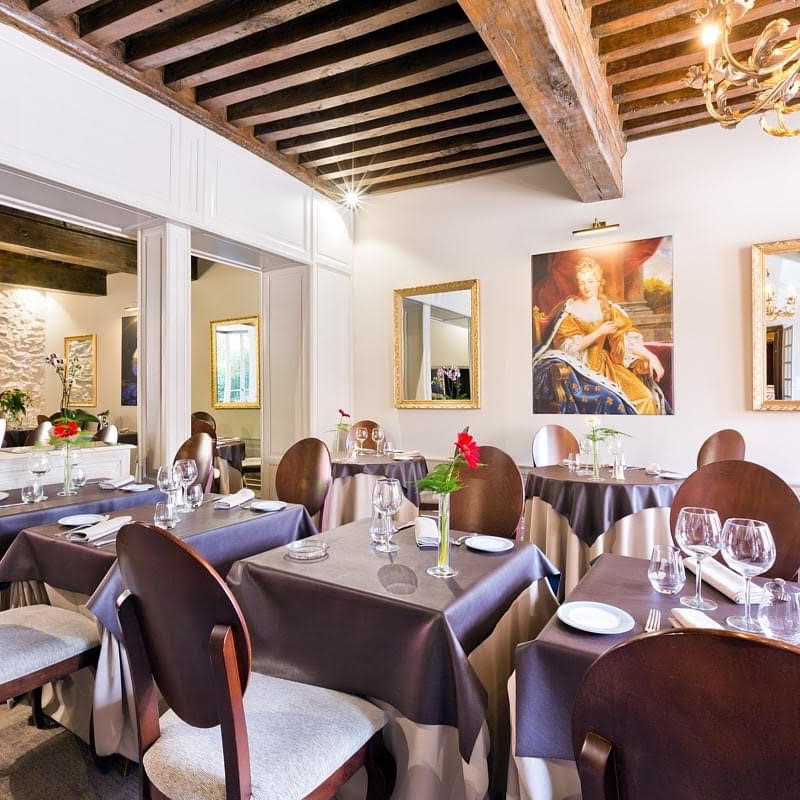 Description
Servi dans des plats qui ne vous laisseront pas indifférents, vous pourrez découvrir et déguster des spécialités de la région dans des recettes créées par le Hob Chef.
L' Hobjectif est de taquiner les trois sens fondamentaux dans une expérience culinaire : l'odorat, la vue, le goût et susciter une émotion positive.

Ici, la cuisine locale, c'est Hobtits oignons ! Le restaurant du Hob Montespan privilégie les circuits courts et propose une carte en accord avec les saisons. A un moment ou à un autre, vous savourerez le charolais et la moutarde de Charroux, le poulet et l'agneau bourbonnais, la dinde de Jaligny, l'andouillette de Saint-Pourçain, les pastilles Vichy (oui, il y a de l'imagination au Hob ) autant de plats que vous pourrez accompagner d'un vin local par exemple.
Ouverture
From 01/03 to 30/11/2024, daily.
Tarifs
From 01/04 to 19/11/2023
Adult menu: 20 to 62 €.

From 01/03 to 30/11/2024
Adult menu: from 20 €.

Contact et accès
Hob Montespan
2-4, place des Thermes
03160 Bourbon-l'Archambault
Allier (3)
Informations complémentaires